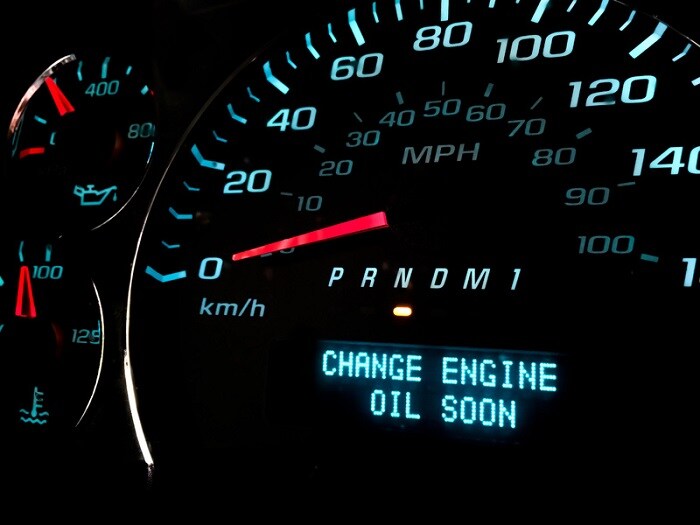 We all know that regular vehicle maintenance is a must, whether you own a new GMC SUV or a used Chevy truck. Scheduling oil changes is just one example of a routine service that will help your vehicle run smoothly. If you're uncertain about the recommended interval for oil changes, here are a few tips to keep in mind for your next appointment at our Fort McMurray, AB, car dealership.
How to Know it's Time for an Oil Change
Has it been awhile since your last oil change? Chances are you may see an indicator on your vehicle dashboard indicating an oil change is due.
If some time has passed, seasonal transitions — like the start of fall — are an excellent time to make an appointment. Consider it a way to refresh your vehicle after hot summer months and ready it for colder weather to come.
For guidance about factory service recommendations, you could consult your vehicle's owner's manual. It may recommend oil changes anywhere between 3,000 to 6,000 miles or so. To receive specific advice about your vehicle's needs, ask one of our experienced service technicians at Summit GM. They can help you set a schedule for your car, SUV, or truck based on a number of driving factors and conditions, such as:
Extreme weather conditions, particularly extreme hot or cold temperatures

Rugged terrain and off-roading

Frequent stop-and-go traffic

Driving at low speeds for long distances

Heavy hauling and towing demands
Schedule Your Next Oil Change in Fort McMurray
When you're ready to schedule your next oil change, feel free to call the service center at our Fort McMurray Chevy dealership at (780) 714-2800. We also welcome you to schedule a time at your convenience via our online form. We look forward to assisting with your service needs this autumn.