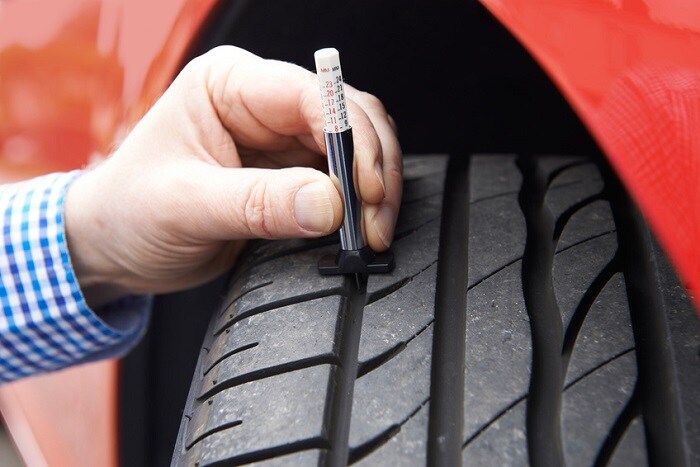 Tires are some of simplest yet most important components of a vehicle yet many people don't realize it. We've seen this to be the case firsthand here at Summit GM, your preferred Fort McMurray GMC dealer, and we always make a point to help educate any who's unfamiliar. Being a full-service car dealership means creating a buying experience that is free of stress and pressure, offering an excellent inventory of new GMC vehicles, and educating customers on all things automotive. With that in mind, today we're talking all about tires and specifically how to take the best care of them.

Tires come in all sizes and designs and the first step in finding the right tire for your vehicle is identifying the correct size. Once you've determined the size of the tire your vehicle needs, you can begin to pick out the best tire to serve your needs. For example, a brilliant SUV like the 2018 GMC Acadia that offers all-wheel drive will perform best with tires designed for its weight and drivetrain. This is especially true for any vehicle that will be driven off-road as those tires will supply deeper tread and traction.
Knowing when to rotate your tires and when to replace them is essential when it comes to getting the best performance from your vehicle and keeping yourself safe! Specific intervals for tire rotations vary by make and model and can be found in your owner's manual. Generally speaking, every 6,000 - 8,000 miles is recommended. Checking the tread on your tires for wear is the easiest way to identify the time for replacement. One common method is to use a US penny and place it vertically between the tread lines - if you can see the top of Lincoln's head, they need to be replaced. Of course, you can always bring your vehicle to Summit GM and we can assist with all your tire needs!

Hopefully, you've learned a bit about tires today and feel more confident behind the wheel. We'd love to discuss and other questions you have here at Summit GM and serve all your automotive needs. We hope to see you soon!