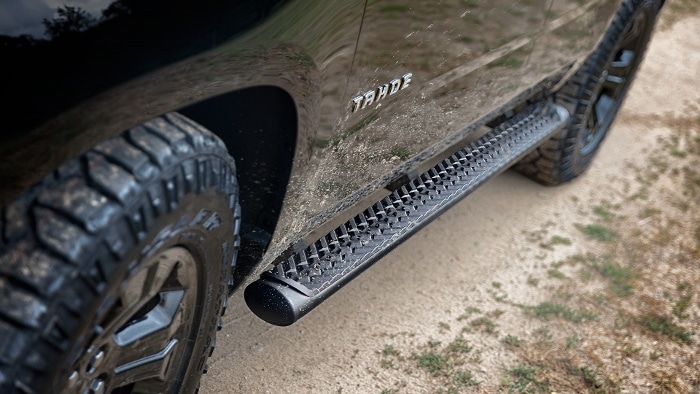 Summit GM is your friendly GMC and
Chevrolet dealer in Fort McMurray, AB
and the best destination in town for great service and terrific selection. We take great pride in offering an inventory of fabulous new Chevrolet and GMC vehicles that has something for everyone, no matter what your unique needs and wants may be. We also take pride in being a welcoming dealership where you can ask any and every automotive question you might have. A common one we get is about the differences between all-wheel drive (AWD) and four-wheel drive (4WD), and our dealers can explain the differences in between the two.
Making a good decision about your next vehicle means doing your research and finding the best fit. Summit GM is here to help you do just that. Many customers wonder about the differences between AWD and 4WD and it might surprise you that each one is unique and offers its own set of benefits.
AWD is most commonly found on sedans and smaller SUV's like the
2018 Chevrolet Trax
and is typically something that is always running (ie. you can't turn it on and off). It offers terrific traction and performance on the roads, even when there are snow and precipitation, without compromising gas mileage.
4WD is something that can usually be engaged and disengaged (to help gas mileage) and offers fantastic off-road performance for all of you who love to explore the trails and uneven surfaces. The 2018 Chevy Tahoe is a great example of a stellar 4WD vehicle and
KBB.com
remarked that its "4-wheel drive means it can take you places other SUV's can't". Similar but different, AWD and 4WD are full of performance, you just have to decide what you want!
Hurry down to Summit GM today and let us help you find the vehicle of your dreams. Our friendly staff is standing by and we're eager to meet you. We look forward to working together and hope to see you soon.