Many GM vehicles are bought as family transportation and, along with spaciousness, comfort and technology, safety is one of the main things you look for when buying a car, truck or SUV.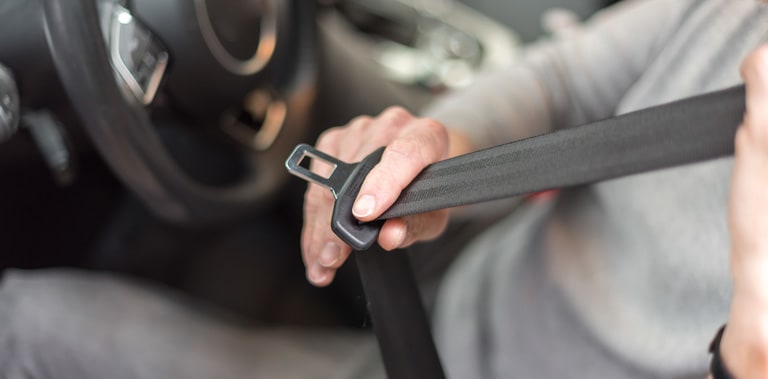 Active and passive safety features in the automotive industry today can be divided into three categories: prevention, protection and reaction components.
Prevention includes plenty of safety features, some of which employ numerous sensors and cameras to gather information and inform drivers about potential issues and unusual maneuvers. These are aimed at letting the driver know if there is something wrong and even reacting to prevent a crash.
Protection steps in when prevention isn't enough. In case there is a crash, various systems in the vehicle activate to protect the occupants from injury. These range from engineering solutions to various electronic safeguards that react within milliseconds.
Lastly, reaction comes after the crash. Yes, there is some things GM can do to help you even after a crash.
Accident Prevention
Things like electronic stability control, traction control and similar have been standard for a while, but even more novel systems are being developed and GM is on the cutting edge of safety. A Lane Keep Assist system can inform you when it detects you're unintentionally leaving your lane and even add some input to help you steer back. If you did want to turn, your actions easily override this feature, giving you full control of the vehicle while still having the benefit of a second pair of eyes. Blind Spot Monitoring also informs you when you are trying to pull into a lane and can't see a vehicle next to you in your blind spot.
Rear Cross Traffic Alert makes use of radar sensors and a rear view camera. The sensors detect vehicles coming from the sides and the camera gives visual information on your surroundings. Rear Cross Traffic Alert has many benefits, but drivers will most often benefit from it when backing out of a parking space. With 25% of parking lot collisions happening while backing up, this feature virtually removes those blind spots, keeping you safe and your vehicle free from dings and scratches.
Forward Collision Alert and Forward Automatic Braking use cameras and radars to inform you of slowing vehicles in front of you. They are designed to give you enough time to react, and even break for you to reduce the impact of a crash or even evade an accident completely. One of the latest features on GM vehicles is the Safety Alert Seat which vibrates certain areas of the seat to turn your attention to the direction from which the danger is coming from.
Occupant Protection
In case a collision does occur, GM cars, trucks and SUVs will protect you in several ways. First there are solid engineering solutions such as heavy-duty but lightweight materials in various vehicle structures, creating crumple zones and protective cages around you while still keeping the interior stylish and plush. These help the cabin keep its form even after substantial damage sustained by the exterior of the vehicle. Other protection systems include Lower Anchors and Top Tethers for Children (also known as LATCH) safety belts, and 360° Airbag systems providing the highest caliber of advanced safety for everyone in the vehicle.
Reaction to a Crash
Even after a crash, GM vehicles can help you. GM's OnStar system combines multiple forms of assistance such as emergency services, stolen vehicle tracking, roadside assistance, hands-free calling, satellite navigation, and remote diagnostics systems.
One of OnStar's features is called Automatic Crash Response. It uses sensors to detect a crash and automatically informs an OnStar Advisor who connects to your vehicle remotely to assist you. In case you do not respond, the Advisor locates your vehicle using GPS and sends emergency help.
To enjoy the most advanced safety features for you and your family, visit Summit GM at
8324 Franklin Ave. in Fort McMurray
, give us a call at (780) 743-2871, or
book atest drive online
now. We're happy to answer all of your safety questions in detail, and show you why GM is known for having some of the safest vehicles on the road today.