The Next All-Electric Supertruck Hummer EV SUV


READY TO CHANGE THE GAME FOREVER.
As the world's first zero emissions, all-electric supertruck, the revolutionary HUMMER EV generates the power and technology to conquer nearly any terrain with extraordinary confidence. And now, meet the world's next all-electric supertruck-the revolutionary GMC HUMMER EV SUV. It combines the features of the pickup with the benefits of an SUV to earn its own supertruck status.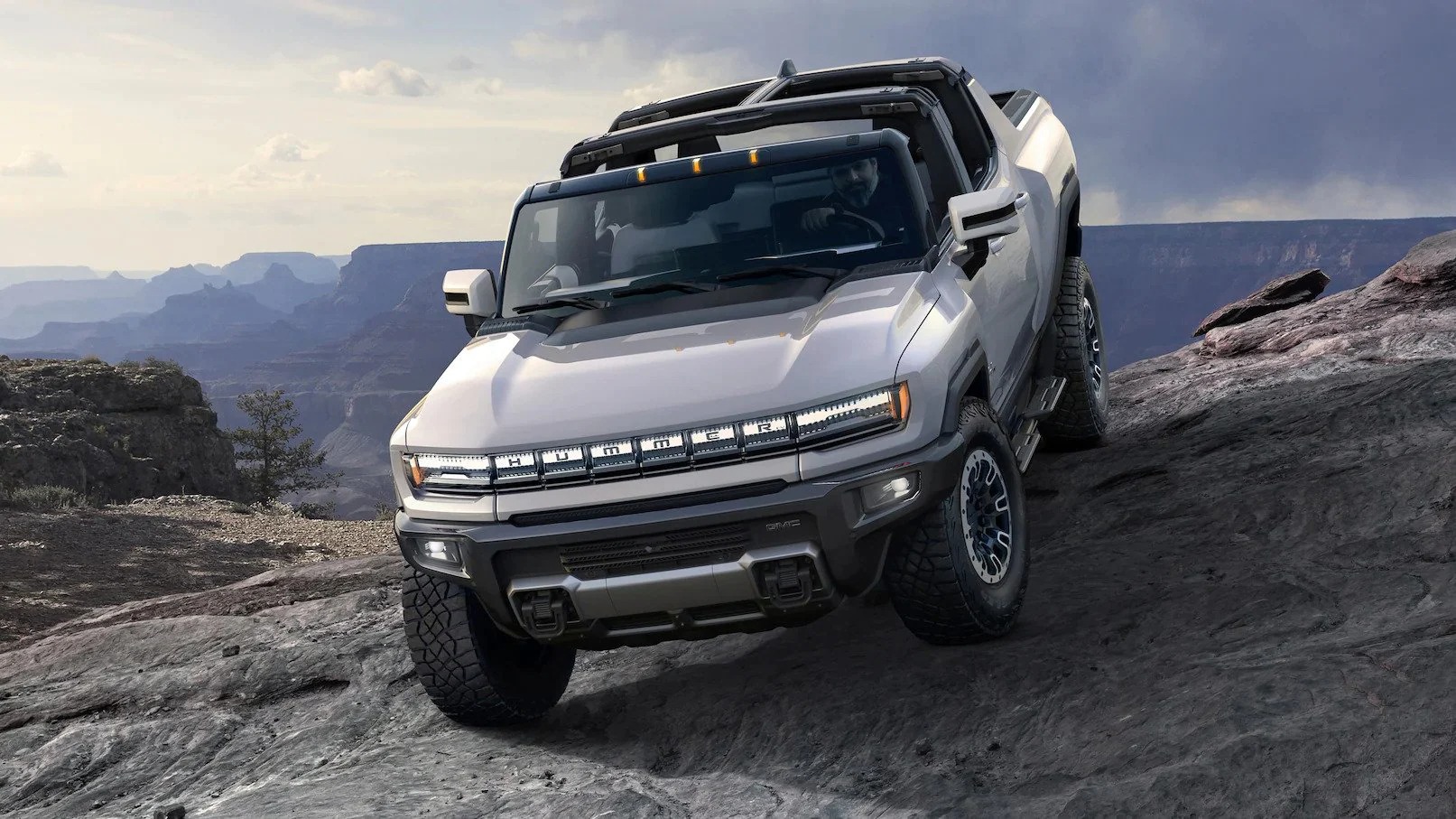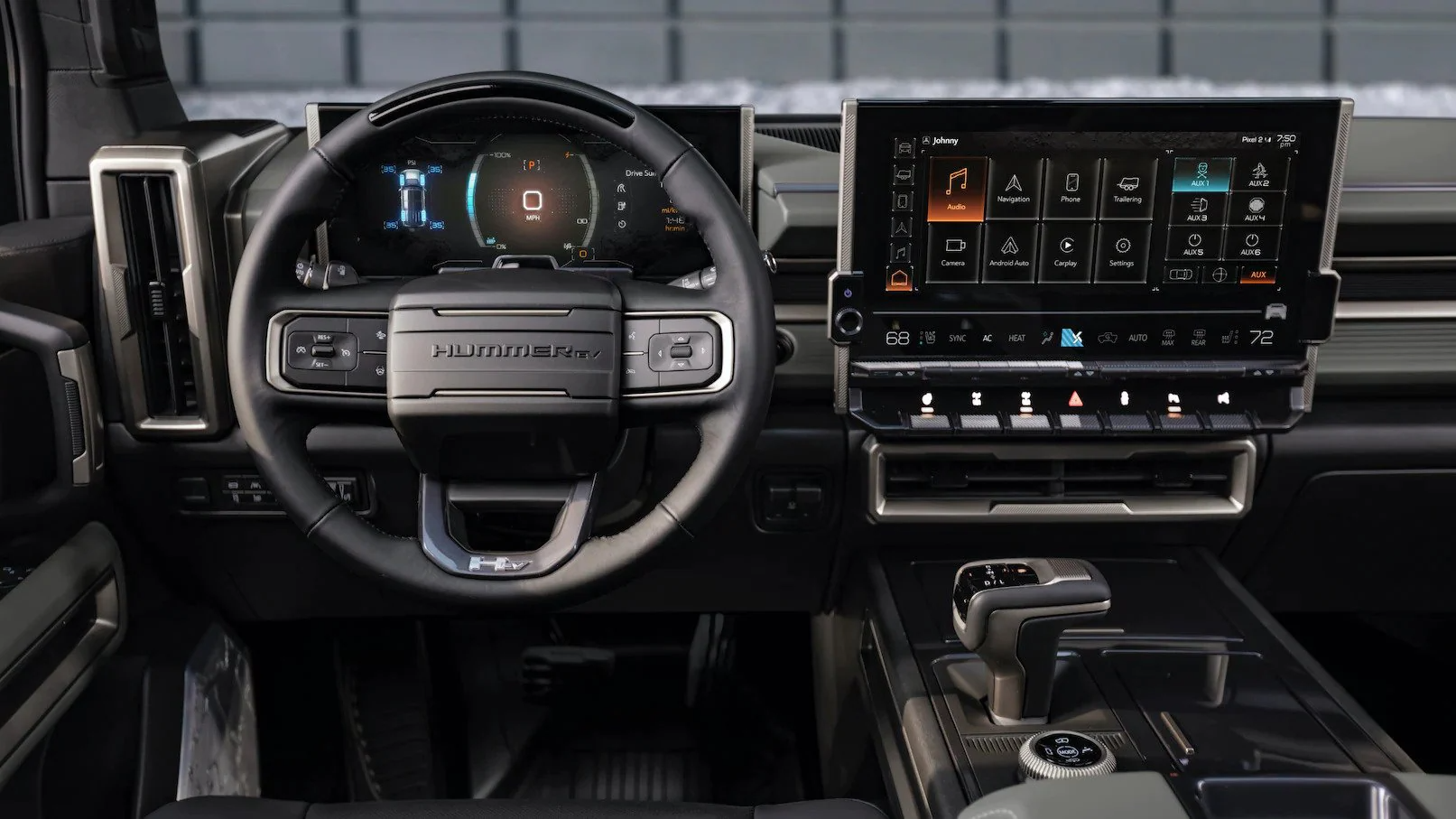 The world is now the home of two revolutionary all-electric supertrucks-the HUMMER EV pickup and the HUMMER EV SUV.
Hummer EV SUV Canadian Packaging, Pricing and Timing Strategy
HEV-2
---
Available Spring 2024
Estimated MSRP $90,998 (incl. freight)
2 Motors 402+ km. Range Up to 625 HP
STANDARD FEATURES
Super Cruise
HD Surround Vision
Digital Key
22" Wheels, 35" OD AT Tires
Infinity Roof w/ Opaque Sky Panels
Power Rear Drop Glass
Power Swing Gate w/ Spare Tire and Wheel
Adrenaline Mode
400-Volt DC Fast Charge Capable
OPTIONAL FEATURES
HEV-2X
---
Available Spring 2023
Estimated MSRP $106,998 (incl. freight)
2 Motors 482+ km. Range Up to 625 HP
HEV-2 FEATURES PLUS
Adaptive Air Suspension
Adaptive Ride Control
4-Wheel Steer
Extract Mode
CrabWalk
800-Volt DC Fast Charge Capable - up to 300kW
OPTIONAL FEATURES
Transparent Sky Panels
Extreme Off-Road Package

18" wheels with 35" OD MT Tires
Front and rear e-lockers
Full underbody armor
Heavy duty ball-spline half shafts
Premium all-weather floor liners
Rock Sliders
Ultravision w/ underbody cameras
HEV-3X
---
Available Spring 2023
Estimated MSRP $121,498 (incl. freight)
3 Motors 482+ km. Range Up to 830 HP
0-97 km/hr in approximately 3.5 seconds
HEV-2X FEATURES PLUS
Torque Vectoring
22" Premium Wheel, 35" All Terrain Tires
Watts to Freedom Mode
Transparent Sky Panels
OPTIONAL FEATURES
Extreme Off-Road Package with 450 +km range

18" wheels with 35" OD MT Tires
Front e-lockers and virtual rear lockers
Full underbody armor
Heavy duty ball-spline half shafts
Premium all-weather floor liners
Rock Sliders
Ultravision w/ underbody cameras
EDITION 1
---
Available Early 2023 -LIMITED VOLUME
Estimated MSRP $127,998 (incl. freight)
3 Motors 482+ km. Range Up to 830 HP
HEV 3X FEATURES PLUS
Interior Edition 1 badge
Moonshot Green Matte Paint
Lunar Shadow Interior
OPTIONAL FEATURES
Extreme Off-Road Package with 450+ km range

18" wheels with 35" OD MT Tires
Front e-lockers and virtual rear lockers
Full underbody armor
Heavy duty ball-spline half shafts
Premium all-weather floor liners
Rock Sliders
Ultravision w/ underbody cameras